Updates:

1/27: Other Depts.: Added Chief 605 and Another St. 61 photo (St. George) and a photo of Reserve Aerial 1, E10, and St. 10 (Baton Rouge Stations 10-19) to East Baton Rouge Parish; St Tammany: Added new Rescue 41 and another photo of St. 41 (Mandeville District 4); St. Bernard: Added a photo of new Chief 201 and more photos of E3 and S1; Orleans: Added a plaque to S16/L8 and NOFD Rehab and L22 to Support Vehicles

12/15: Other Depts.- Added patches to Belle Chasse NAS (Plaquemines Parish), Iberia Parish FPD 1 (Iberia Parish), New Bern, NC (Craven County) and to Fort Walton Beach, FL (Okaloosa County); St Tammany: Added a patch to Covington and added an older photo of St.16 (Slidell District 1); Orleans: Added patches to E6/L3 and to Flying Squad and added A.P. Tureaud 2 alarm to incidents; Jefferson: Added an Avondale Industries fire patch

11/22: Jefferson: Added Accident w/Injury Photos to the Harahan Incident Page

11/3: Orleans: Added Photos from 2 Alarm@St. Louis and N. Prieur; Jefferson: Added Old Betsy (Third District Headquarters), 501 and Old Ahrens (St. 51), and Crockett 5 (St. 45); St Tammany: Added Old Soda Acid Pump (Mandeville Training); Other Depts.- Added Privately Owned Vehicles

9/13: St Tammany: Added E13 (St. 13), Battalion 1 (HQ), and new Station 17 (St. 17) to Slidell and Updated every station for Districts 3,6,9, and 11; Jefferson: Updated every Harahan Station with info., Added a plaque to St. 61, and added photo of a Nine Mile Point Station Plaque (St. 78); Other Depts: Added Dorcas Squad 44 to Okaloosa County (Florida)

Welcome to gnofirephotos.com, Southeast Louisiana's most comprehensive collection of fire department pictures and information.  This website will not only include fire departments from the Greater New Orleans Area (and jpfd.net), but it will also include photos that I have taken from other parishes and from other states.  I would like to thank every fire department official and everyone in general that has helped me obtain pictures and information.  Please have patience as I add more photos and information.  If you find any incorrect data please let me know, so I can examine/correct the issue.  Some station pages may not have current apparatus and may include trucks that are no longer in service/with the agency.  If you do not see your company on here and are in the area please contact me, and we can set something up.  Thank you, and I hope you enjoy the site.

                                                          -William "Matches"

                                                                   wildbill83@yahoo.com

1/31/14: Shortly before midnight New Orleans firefighters were dispatched to a reported dwelling at Pleasure and Metropolitan.  Engine 8 arrived to find a working fire in a 1 story woodframe abandoned dwelling.

Click
here
for more photos.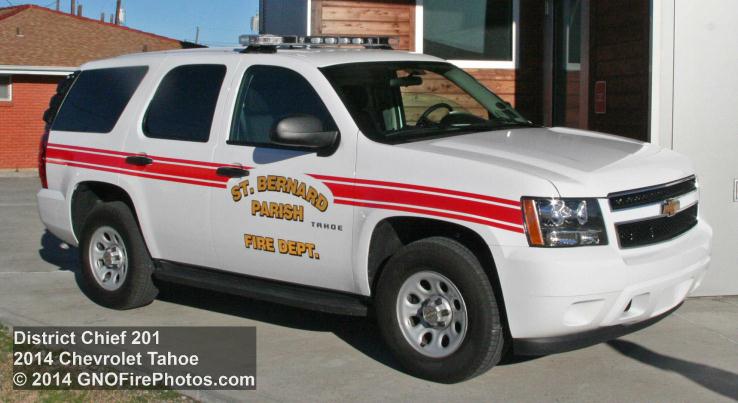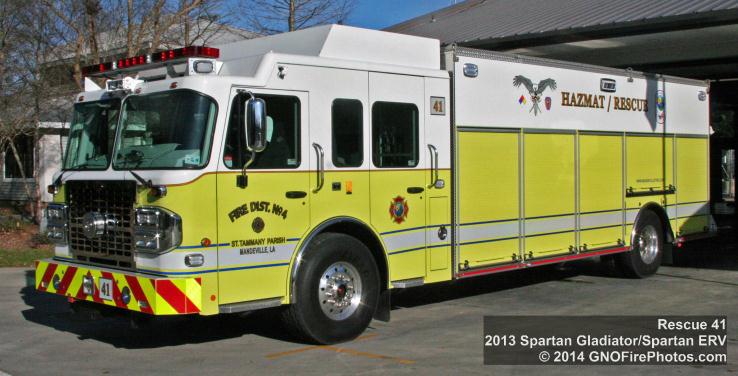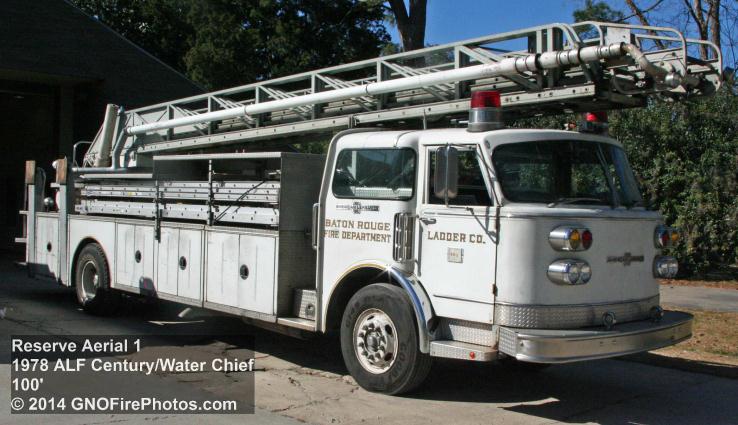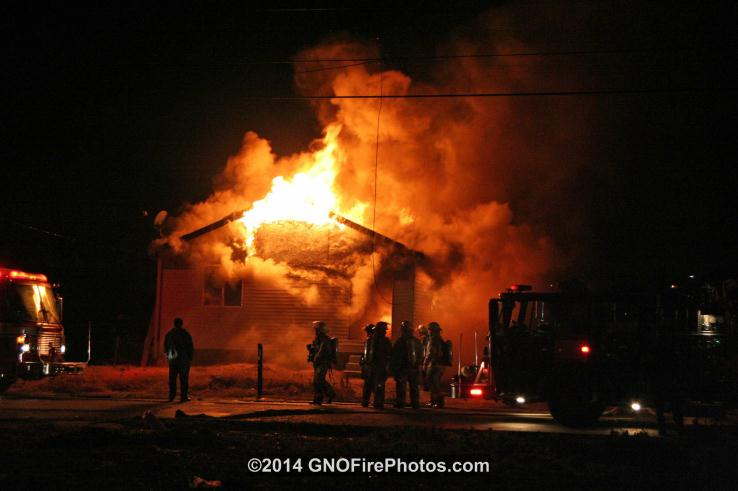 2/4/14
: Shortly before 4:30pm the Eastbank Consolidated Fire Department was dispatched to a fire at A-AAA Key Mini Storage.  Firefighters from several departments would end up battling the multi alarm fire at 5104 Jefferson Highway.  The stubborn blaze tore threw the front portion of A-AAA Key Mini Storage. The fire was stopped from spreading to the office and to the remainder of the facility. Click
here
for more photos.