Updates:

5/18: St Tammany: Updated Madisonville Stations; Jefferson: Added photo of E808 (old) (St. 80)

5/14: Other Depts: Added Livingston Fire District 2 (Livingston Parish); St Tammany: Added Madisonvilel Chief 201 (St. 21)

4/23: Jefferson: Added patches to Nine Mile Point (Sts. 78 and 79)

4/6: St. Tammany: Added L43 (St. 43 Mandeville) and E82 (St. 82 Abita Springs)

3/28/15: St. Bernard: Added Squad 1, Squad 2, and DC202; Orleans: Added St. 39 and anoher photo of Fort Pike

3/24/15: St. Tammany: added new 600 and the old patch to Lee Road District 6 (Sts. 61,62,63), photos of old Covington St. 1 (Covington Fire), and new St, 125 (District 12 St. 125); Other Depts.: Added Patches to Jeanerette (Ibera FPD 1 in Louisiana) and to Edgewater, Fl (Volusia County, Florida in Other States)

2/5/15: St. Tammany: Added New M42 and L42 rental (St. 42) and new chief's unit (St. 124)

Welcome to gnofirephotos.com, Southeast Louisiana's most comprehensive collection of fire department pictures and information.  This website will not only include fire departments from the Greater New Orleans Area (and from my other website
www.jpfd.net
), but it will also include photos that I have taken from other parishes and from other states.  I would like to thank every fire department official and everyone in general that has helped me obtain pictures and information.  Please have patience as I add more photos and information.  If you find any incorrect data please let me know, so I can examine/correct the issue.  Some station pages may not have current apparatus and may include trucks that are no longer in service/with the agency.  Photos posted include film, early digital, and advanced SLR in varying qualities. If you do not see your company on here and are in the area please contact me, and we can set something up.  Thank you, and I hope you enjoy the site.
                                                          -William "Matches" Cunningham

                                                                     Firefighter, Harahan Fire Department

                                                          wildbill83@yahoo.com

Livingston Parish Fire District 2, Springfield, LA Unit 211

St. Tammany Fire District 2, Madisonville, LA, 201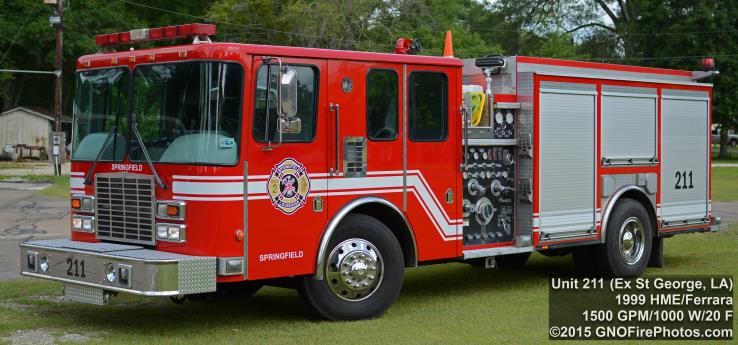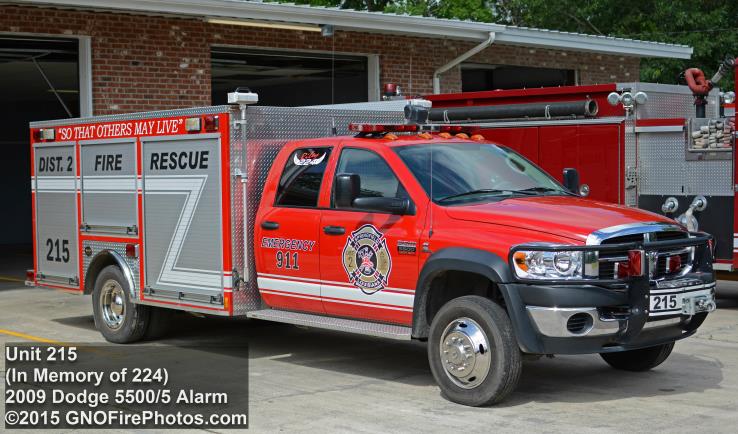 Livingston Parish Fire District 2, Springfield, LA Unit 215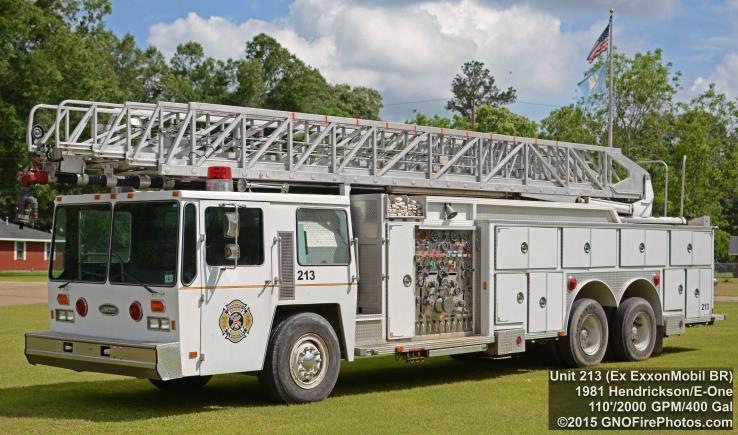 Livingston Parish Fire District 2, Springfield, LA Unit 213