Updates:

11/5: Other Depts: Added E5 and E20 (FD 1 Raceland), Unit 114 (FD 8c Chackbay), Engine 2 (FD2 Lockport), and E311 (FD 7 Lafourche Crossing) to Lafourche Parish; Jefferson: Added E388 (Kenner St. 38), new C740 (Avondale St. 74), and Spare (Terrytown St 53)

10/9: Other Depts.: Added Houma E4 to Terrebonne Parish (Houma Fire); Jefferson: Added L797 to St. 79 (Nine Mile Point) and new Rescue 1 to Nola Motorsports

9/28: Jefferson: Added new U829 to St. 82; Other Depts: Added Ladder 1 to Lafourche District 6-St. John Volunteer, Ladder 2 to Lafourche District 3, E70 and GF70 to Ascension Parish FD1, and L19 to Napoleonville (Assumption Parish)

9/7/16: Orleans: Added Willow St Auto to Incidents; Other Depts: Added District Chief Spencer Chauvin's Funeral Procession to St John

8/9: Other Depts: Added patches to Port Allen (West Baton Rouge), to Broussard (Lafayette), to Schriever (Terrebonne), to the Dept. of Agriculture and Forestry (State of LA) and to Okaloosa Island (Okaloosa County, FL)

8/6: Jefferson: Added new E638 (St. 63) and Hose Tender, 645, new 665 (St. 64) to Harvey 6th District and added another photo of L947 (St. 94) to Westwego 9th District

Welcome to gnofirephotos.com, Southeast Louisiana's most comprehensive collection of fire department pictures and information.  This website will not only include fire departments from the Greater New Orleans Area (and from my other website
www.jpfd.net
), but it will also include photos that I have taken from other parishes and from other states.  I would like to thank every fire department official and everyone in general that has helped me obtain pictures and information.  Please have patience as I add more photos and information.  If you find any incorrect data please let me know, so I can examine/correct the issue.  Some station pages may not have current apparatus and may include trucks that are no longer in service/with the agency.  Photos posted include film, early digital, and advanced SLR in varying qualities. If you do not see your company on here and are in the area please contact me, and we can set something up.  Thank you, and I hope you enjoy the site.
                                                          -William "Matches" Cunningham

                                                                     Firefighter, Harahan Fire Department

                                                          wildbill83@yahoo.com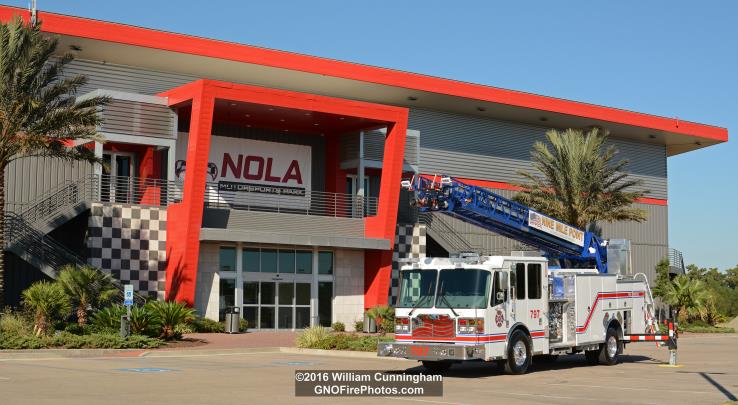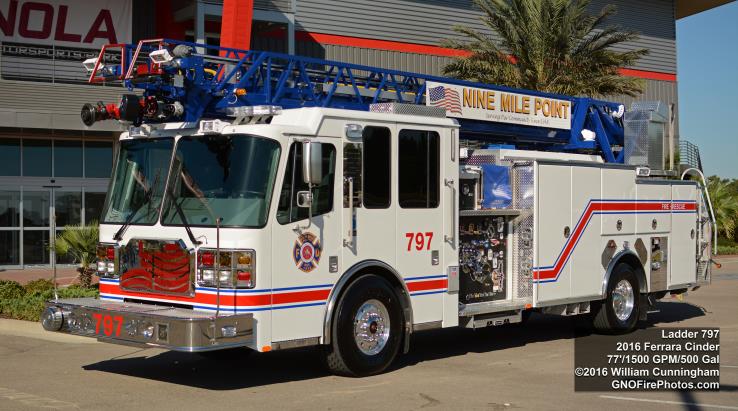 Nine Mile Point's Ladder 797, Nine Mile Point, LA

Chackbay Volunteer Fire's Unit 114 (Lafourche Parish Fire District 8c), Chackbay, LA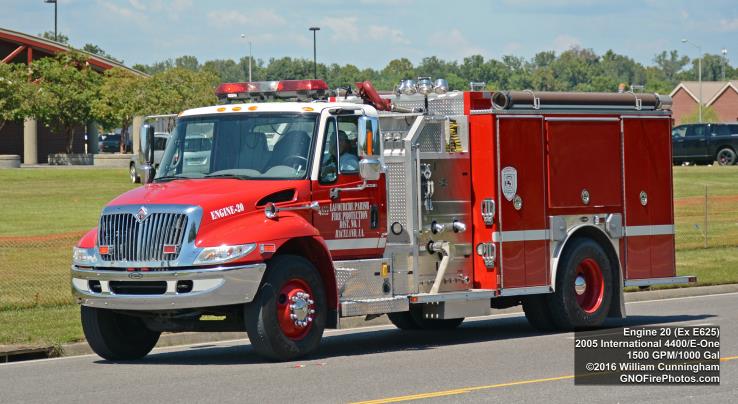 Lafourche Parish Fire District 1's Engine 20, Raceland, LA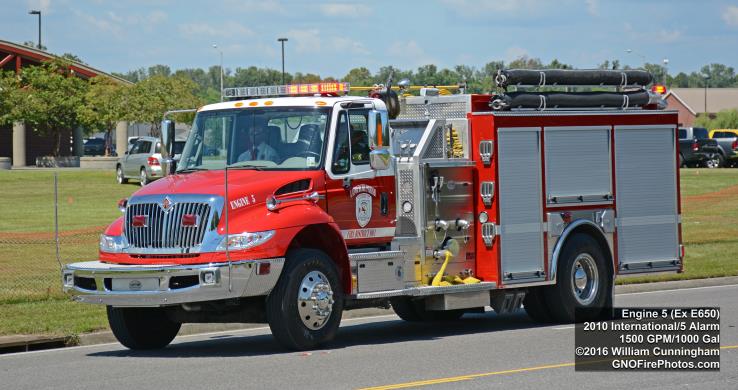 Lafourche Parish Fire District 1's Engine 5, Raceland, LA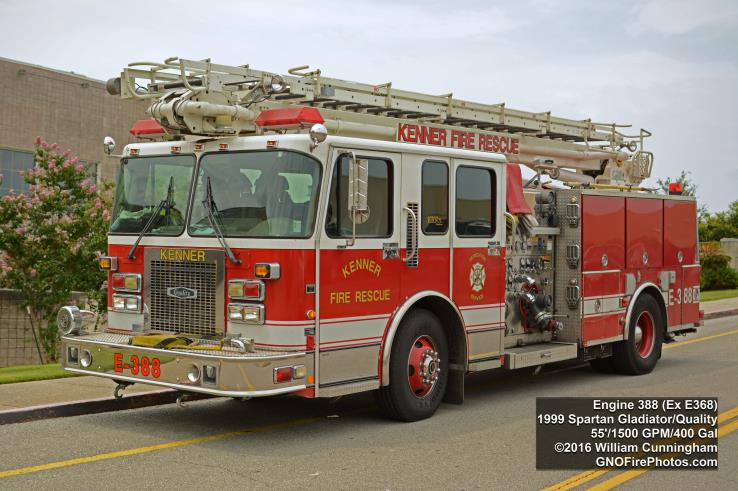 Kenner Fire's E388, Kenner, LA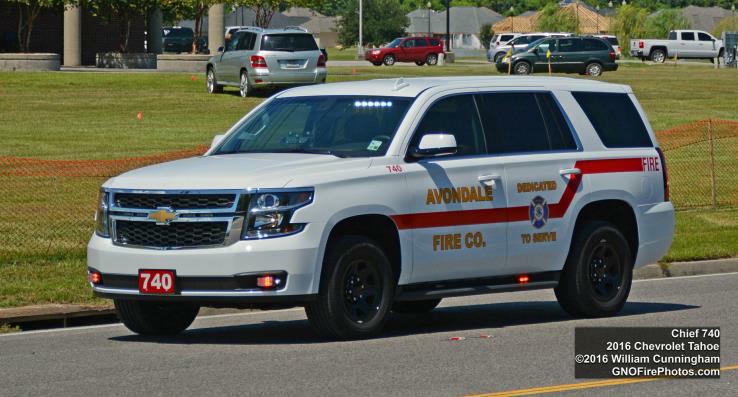 Avondale Fire's Chief 740, Avondale, LA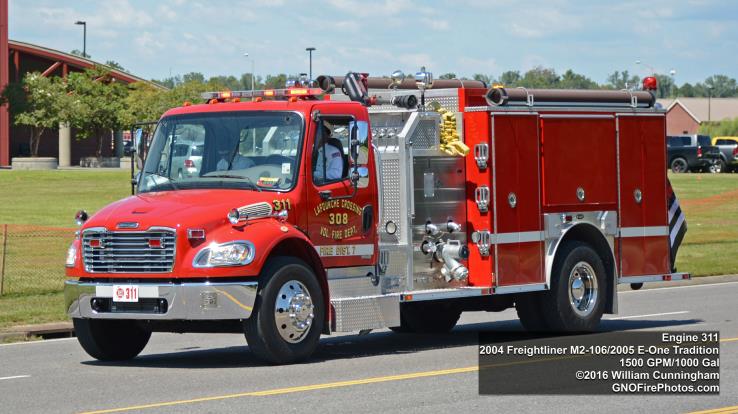 Lafourche Crossing 308's Engine 311 (Lafourche Parish Fire District 7), Thibodaux, LA