Updates:

7/15: St Tammany: Added Unit 45 (Mandeville Training Center); Other Depts: Added Ponchatoula (Tangipahoa Parish); Jefferson: Added 720 (St. 72), new E518 (St. 51), new E538 (St. 53), various shots of new E518 and E538 (Sts. 51 and 53), candid of E788 and E798 (St. 78), 945 (St. 91), candid of E728 and E938 (St 72 and St. 93), candid of U759 (St. 74)and another photo of Crockett 1 (St. 45)

7/5: Jefferson: Added new S729 (St. 72) and new Crockett Substation (St. 46)

6/28: Other Depts: Added Units 281 and 284 to District 2 (Livingston); Jefferson: Added E136 to 1st District (Training Center)

6/21: Other Depts: Added Captains and Engines 22 and 24 to Plaquemines Parish (Superintendent/Captains and District 2-Belle Chasse)

6/9: Orleans: Added night photo of E26/L9/505; Other Depts.: Updated Belle Chasse, Port Sulphur, and Woodlawn (Plaquemines Parish); St Bernard: Added new utility truck to HQ

5/18: St Tammany: Updated Madisonville Stations; Jefferson: Added photo of E808 (old) (St. 80)

Welcome to gnofirephotos.com, Southeast Louisiana's most comprehensive collection of fire department pictures and information.  This website will not only include fire departments from the Greater New Orleans Area (and from my other website
www.jpfd.net
), but it will also include photos that I have taken from other parishes and from other states.  I would like to thank every fire department official and everyone in general that has helped me obtain pictures and information.  Please have patience as I add more photos and information.  If you find any incorrect data please let me know, so I can examine/correct the issue.  Some station pages may not have current apparatus and may include trucks that are no longer in service/with the agency.  Photos posted include film, early digital, and advanced SLR in varying qualities. If you do not see your company on here and are in the area please contact me, and we can set something up.  Thank you, and I hope you enjoy the site.
                                                          -William "Matches" Cunningham

                                                                     Firefighter, Harahan Fire Department

                                                          wildbill83@yahoo.com

Jefferson Parish Fire Training Center, Jefferson Parish, LA, Engine 136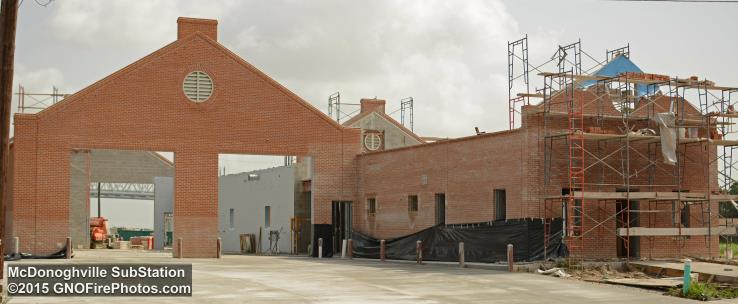 Live Oak Fire District 7, Jefferson Parish, LA, Squad 729

David Crockett Fire Department, Gretna, LA, McDonoghville SubStation


Terrytown District 5, Jefferson Parish, LA, Engine 518 and Engine 538

City of Ponchatoula Rural District 2 , Tangipahoa, LA, Tanker 12